STORIES
ROOKIE IN LOVE SERIES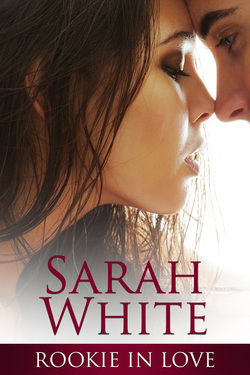 Madeline Stone knows where her future is heading-her family has that part all figured out. On her twenty-first birthday she is stealing a few moments back from her own life before relinquishing every part of herself to their plan.

Jackson Rider is a southern boy who grew up with a football in hand. He has seen a lot in his time as a quarterback, but when Madeline stumbles her way into his life throwing the most unconventional passes-he can't get the beautiful rookie out of his head. In life as in football, even the most solid plays can be intercepted.


---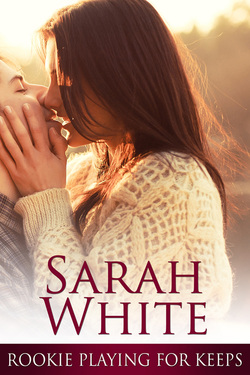 The much-anticipated sequel to the Harlequin/Wattpad SYTYCW 2013 winning story, ROOKIE IN LOVE is finally here!

It's been a year since college student Madeline Stone and quarterback Jackson Rider fell in love under the stars. Now, as the two of them sit helplessly in a hospital room waiting for life-changing news, Maddy reflects on how their story has played out. Was it worth defying her family's wishes to be with Jackson? Will this new challenge destroy any chance they might have had at living happily ever after?

Alternating between present and past, sentimental and sexy, ROOKIE PLAYING FOR KEEPS takes fans and new readers alike on a journey they won't soon forget.


---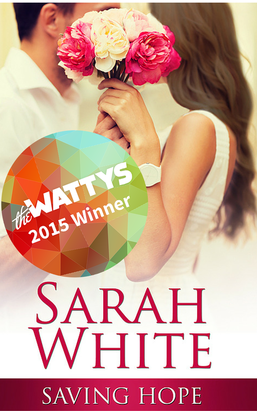 Twenty-one year-old waitress, Hope, is struggling to make up for her missing drug- addicted mother's lack of monetary support and parenting in order to make a better life for her six year-old brother. Hope can only dream about living the life of the students that she waits on in the restaurant where she works. Keeping her brother safe from the life she experienced with her mother is her top priority, and she will fight for that safety no matter what the cost is to her own happiness.

Caleb comes from money and lives a good life, but can't help feeling like there is something missing. Tired from a long day's work, he stumbles into a small café for a little piece of apple pie and comfort. When fate gives him the opportunity to help his enigmatic waitress, Hope, he finds himself in a world where all that matters is saving Hope. Hope's mother's unexpected return makes Hope choose between the love of her life and the safety of her brother-but Caleb isn't giving up without a fight.




---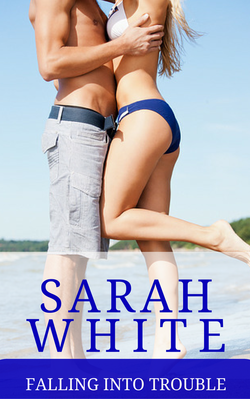 Brandon Stone works hard during the week and looks forward to a chance to unwind and relax on the weekend. His days of partying like a rock star are finally slipping behind him. An evening at a small bar listening to his friend's band is just what he's looking for as long as his rowdy friends behave.

Jaycee Bishop is known for causing trouble. Needing some space from her protective parents, Jaycee packs her bags and moves back to the town she loved when she was young. A night out exploring the town with her new boyfriend should be just the right amount of excitement. When Brandon's friends and Jaycee's group collide in an all out bar fight, the two end up reconnecting in the back of a cop car. Will they fall back into the hostile relationship they had as children, or will they find themselves falling into trouble?




---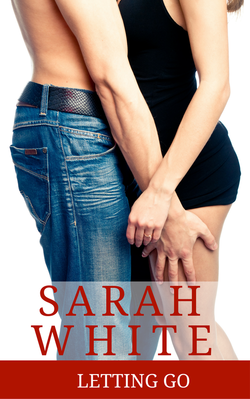 Ben Stone is used to getting exactly what he wants. Being a successful businessman and known playboy allows him his pick of beautiful women. He loves them all--but usually only once. That is until he meets Lori.

Lori is a driven, successful woman climbing the ladder to partnership. She is fiercely independent and prides herself on making her own choices. For Lori, men do not make the short list of important things in her life—but then again, she hasn't met Ben yet. When their relationship must be kept a secret, they quickly learn that there's no amount of darkness that can hide their burning flame.


---
DEAR BAILEY SERIES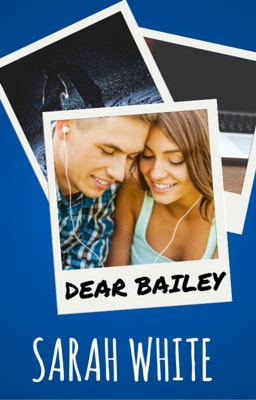 Bailey is taking her yearly flight to her father's house in Florida for the summer. When her plane gets delayed, she's forced to spend a few hours at an airport in the middle of nowhere. As a teenager traveling alone, she knows it's best not to talk to strangers-but what if he's in uniform and really cute?

Lucas is traveling alone to Florida to report for duty. His decision to join the Marines might have been impulsive, but he's learning really fast his career with the Marines will involve a lot of "hurry up and wait." He's not interested in making small talk with any other tired travelers-but what if he just can't help but learn her name?

When Bailey agrees to give Lucas her email address after a few hours together in an airport in the middle of nowhere, they'll learn that a lot can happen between "Dear Baily" and "Love, Lucas."




---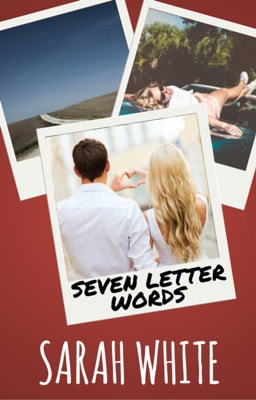 Liam Smith is in Texas for the funeral of a fallen comrade. He proudly serves his country and would do anything for a fellow Marine. What he doesn't expect is the beautiful blonde sister his friend left behind. She's classy and strong, but he can see right through her brave facade and into her wounded heart.

Juliet Pines hates seven letter words. She's been hurt by them too many times in her eighteen years. She's barely holding it together at her brother's funeral when an attractive Marine catches her eye. He might be charming and a temptation that would be hard to say no to, but at the end of the day he is still belongs to the Marines.

Liam offers to help Juliet carrying out her brother's last request, putting the two of them in close quarters for an epic road trip. Can he show Juliet that not all seven-letter words have to be so painful? He's hoping he can burn up her seven-letter list with a little passion and a whole lot of romance.


---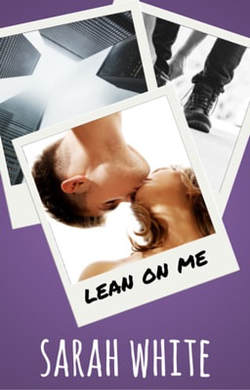 Mateo Sanchez is a wounded warrior. He's 22 years old and on the mend from the injuries he received in a battle that took his fellow Marine's life. He's angry and unsettled, trying to get back to the man he used to be.

Ashlyn West has always been a rescuer. She works at the hospital helping wounded vets get stronger. She's seen the way an injury can annihilate the life of the men who have been brave enough to sacrifice for their country. She's a fighter...and a lover, but she hasn't met her toughest patient yet.

When Ashlyn gets assigned to Mateo's shift, the two of them are forced to spend time together everyday. Mateo quickly learns that his physical therapy isn't only going to be torture on his leg, watching her with bend and move is going to be torture on his libido. The two quickly find that his limb isn't the only thing needing mending. Will he fight leaning on her or will the two of them find a hotter way to build his physical endurance?


---
​Imagine sitting down to write an email to an old woman in charge of an advice column when you need the answer to a very important question. What if just one typo sent your email to an 18 year-old Marine instead?
Wes Lee began to receive misdirected email while serving his country overseas. He tried to fix the problem, but when it didn't didn't work he turned an inbox full of silly problems into an entertaining bulletin board for his friends on base.

Morgan Mayfield needs some advice. She's a 17 year-old senior in high school who is dating the boy she's been in love with for the last two years. She believed the first time he hit her was an accident, but now he's done it again. When she sends an email looking for some help to the wrong address, she gets a response she wasn't expecting. The final book in the Dear Bailey series ends the way it began-with a friendship built through emails between a teenage girl and another one of our few and proud Marines.
​Lance Corporal Kenneth Pines was a United States Marine killed in action while serving his country. Taken from this world quickly, he left behind a younger sister and four fellow Marines he had served beside until the day he died in front of them. Just when he thought he had completed his last mission, he finds himself trapped between worlds, left to discover and carryout the most important objective he'd ever been assigned.

Quinn Blair has been on her own since her grandmother passed away four years ago. She has no known relatives and her job as a nurse has left her very little time to nurture close friendships. Comforting terminally ill children makes her feel emotionally connected in a way she can't seem to find outside the hospital walls. Spending hours with children who are slowly slipping from this world to the next has made her sensitive to that mysterious space between.

Death might come quickly, but going "home" isn't always easy. As Kenneth waits to pass from this world into the next, he finds friendship in Quinn to comfort him until then.
STAND ALONE NOVELS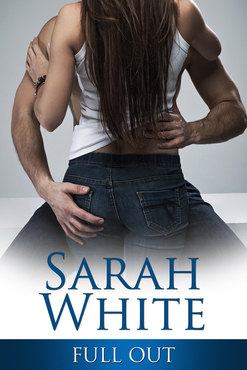 Melody has been dancing with trouble her senior year. She is full of life and looking for adventure, so her parents know better than to leave her unsupervised while they vacation abroad. Sending her to spend her Spring Break with her responsible older brother in his on-campus apartment seems like the perfect solution to their problem.
Beckett appears to live his life in the moment. Being lead guitar player in a local band and having a street bike as his main mode of transportation helps perpetuate his reputation as a bad boy. Not many people get to see the real Beckett, and he prefers to keep it that way. When Beckett and Melody meet by chance in a parking lot on a hot afternoon, they instantly feel the heat between them. What they aren't expecting is having something in common—Brady, Melody's older brother and Beckett's roommate. Will they be able to fight desire and keep their distance, or will Melody's Spring Break be a lesson in love?


---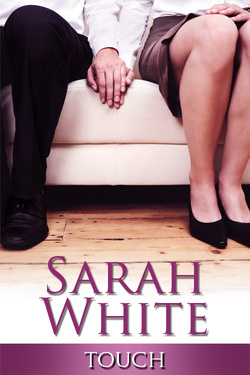 Leah's dreams of a happy forever with her boyfriend come crashing down when he leaves her to pursue his education far away from the school she just committed to. She is still holding on to hope that he will realize his big mistake. She may have a broken heart, but she still believes in love and forever.

Noah has spent the last three years of college studying the dissolution of couples for his doctorate thesis. He knows that love does not last forever and hopes to prove when couples stop touching, they also stop loving. His studies have taught him it is better to have a few nights of fun than to try to capture forever.

When Leah moves in next door to Noah, the two of them begin to wonder if maybe they have been jaded by their pasts. Can Leah and Noah beat the odds and find their forever with each tender touch?


---